I can't believe it .....
i actually made something for me!
I found
this knitty pattern
the other day, and the cables scared me ..... but I really liked the gloves, so I thought I'd make them without the cables, but with cool variegated yarn to still give them interest.
By themselves they look awesome ....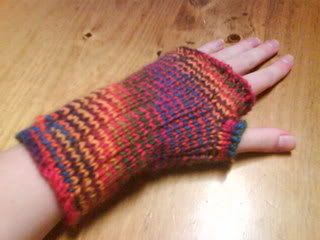 but put together ....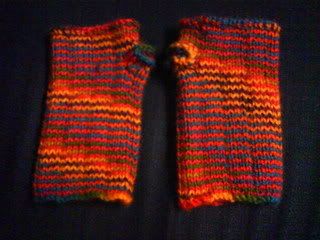 So not happy!
They have the same amount of stitches, were knitted from the same ball of wool, within 24 hours of each other ..... *sigh*. So now I dont know if I embrace the difference and wear them anyway ..... or just see if anyone else wants them!
But I'm still proud. And a confession .... I bought a cable needle. So one of the next challenges is learning how to cable .... do cables.... however you say it!
And in much more exciting news, my wool has arrived!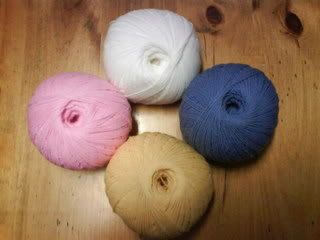 It's all for dyeing ... the
blue
is much more muted in real life, and its all lovely and soft. Each ball is 200g, all from
http://www.bendigowoolenmills.com.au
. Now, do I spend days thinking about all the possible colourways, or just jump on in ....