Wow, it's been aaaaaaaaaaaaaaaaaaaaaaaaaages since last i posted. Its been a hectic month - my bubba is 1 today (!!!) and so I've been doing lots of party stuff, as well as getting my unit ready for a rental inspection which is always fun.
In terms of making stuff - I've been busy still but just havent had as much time as I'd like to do stuff (like thats any different to normal though!) Perhaps the most emotion charged part of things I've been making are some longies I've been knitting out of the pastel wool I dyed. I'd decided to knit the longies for my bub for her to wear at her first birthday party - I even bought a shirt to match them! There I was, the night before her party, sitting down to finish the longies that I'd dyed the wool especially for so my bub would have something mummy made for her party. And I was feeling really proud of myself.
And then I saw this ....
What's wrong you ask? Well let me show you ....
The short rows for the bum shaping are in the centre of the front and back, instead of on the sides where they're meant to be!!!! AAAAAAAAAARRRRRGGGGHHHHH. I honestly felt like crying ..... so I'll have to undo the leg I've knitted and start again from the crotch.
*sigh*
So she wore jeans to her party instead :)
Other stuff I've been doing ..... I undid the sock I was knitting, I decided (after doing the shaping for the heel) that I didnt love the 8ply for socks, so
I might have bought some sock wool
.... the 8ply seasockwool will probably end up as a soaker or longies or hat or something.
I've been making pockets for my friends nappy stash. All to a one-size pattern, so she'll be able to use them hopefully from birth till her bubba toilet trains.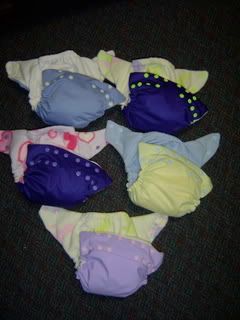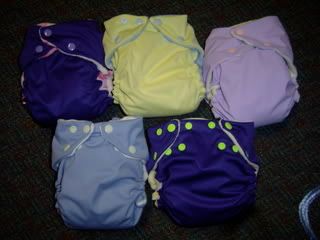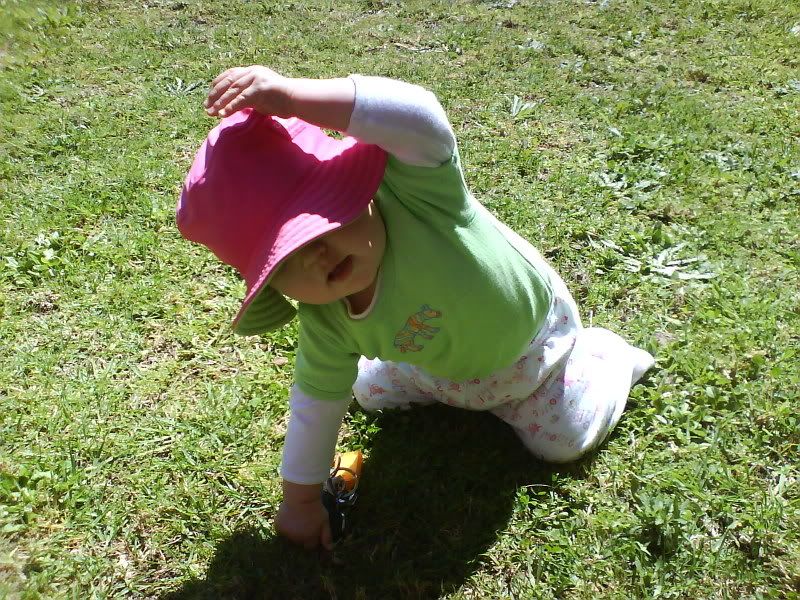 And here is a picture of the most beautiful, time consuming, emotionally challenging, fulfilling, inspiring, wonderful thing I've ever had the blessing to be included in the creation of :) She's 1 today.