I've been having quite a creative few days really! I've been dyeing my wool ... this one's called "princess pastels" dyed with food colouring ....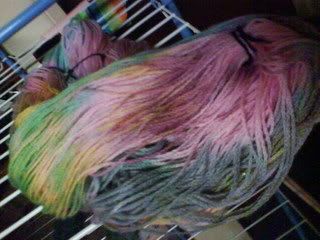 and this one's "seasockwool", dyed with food colouring. Will probably fulfil its destiny and become my first pair of knitted socks.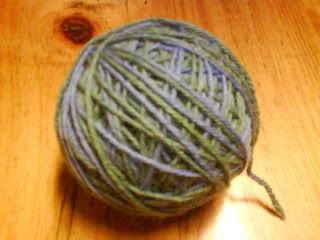 I finished the small soaker in the wool that I had lying around ... don't know now if I can be bothered embroidering the back!
I ran out of wool on a large soaker I've been knitting to go over my bub's giant night nappies .... the wool was $2 a ball on sale, and I dont know if there'll be any more when I go back! I suppose I can always just rip it out and start again on something else.