That seems to be my life right now. I've been busy sewing, but for everyone apart from me and my family! I've been busy making nappies for friends for babies who are already here and who are very nearly almost here - so as the mummas due dates drew closer and closer the pressure has been on!
Newborn pocket fitted nappies and covers with gussets for one friend - she has in total 6 newborn fitteds and four covers (plus other nappy options)
>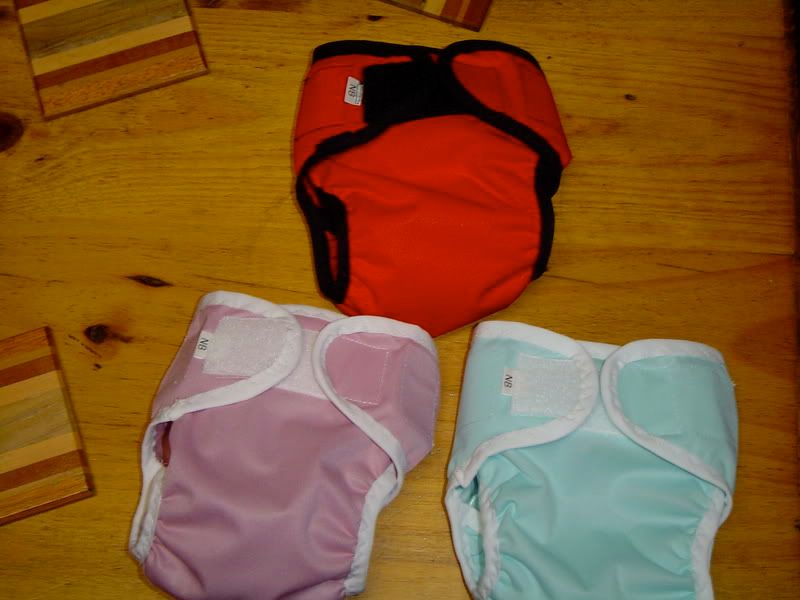 I have 4 small fitteds, 2 small covers, 4 medium fitteds, 2 medium covers, and 7 one-size pockets left to make for her. Plus whatever else I can make out of the materials she's bought.
One-size nappies for another friend.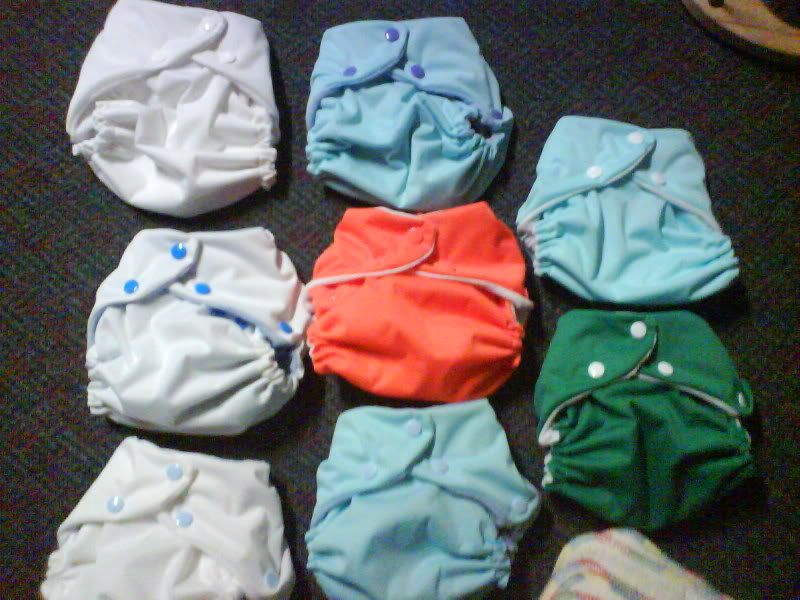 There's 7 one-size pockets left to make for her and her sister-in-law (they're each taking 7 or 8 pockets and going to be using them on their bubs at home .... I'm hoping once they see how easy it is they'll go fulltime, but part-time is better than not at all :) )
A medium pocket fitted for my little one made out of cotton velour towelling and bamboo velour. Not nearly enough absorption but is ok stuffed with a normal daytime insert as her first mega-wee day nappy.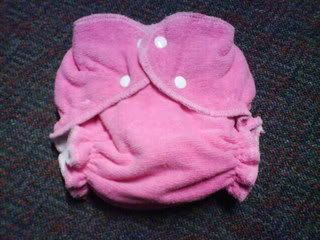 A black belt i made for myself to go over a cool tunic dress i bought. It was fun making something for myself for once!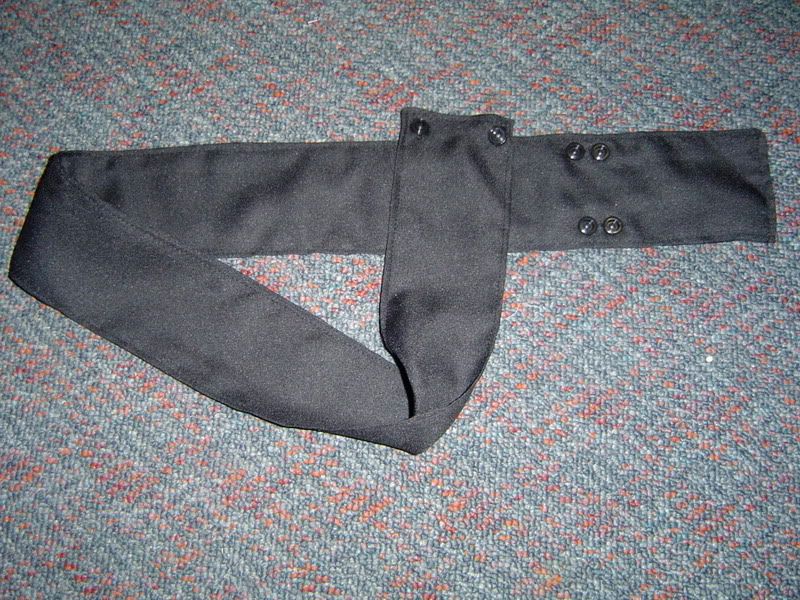 B's mega night time soaker out of the $2-per-ball wool finally finished - its washed though so looks a tad out of shape in the pic.
And the longies that had a slight wasit problem ........ they were meant to be medium shorties but when i measured them after all the late-night knitting I realised I've made a few very fatal measuring errors - and so now they're newborn longies! Still proud of them though, they're my first complete dyed and knitted project (apart from a knitting needle holder I made a long time ago).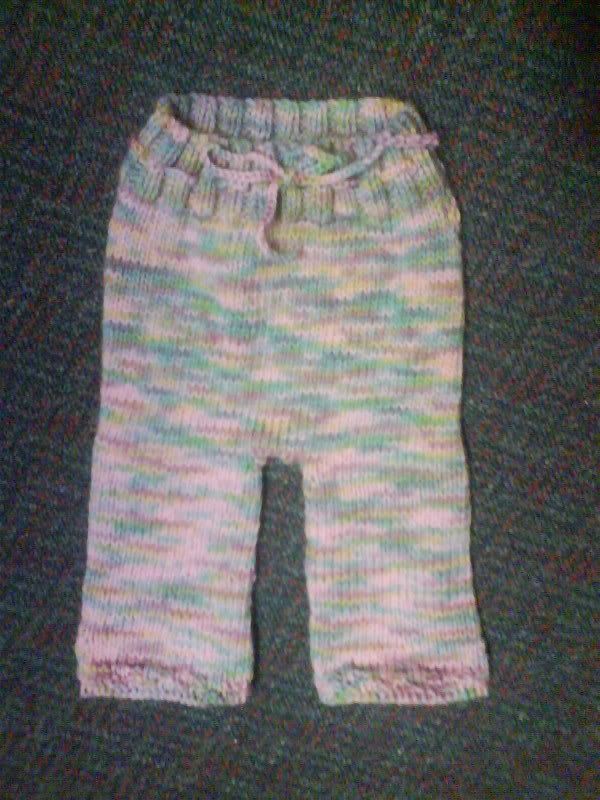 So whats next? Well, finishing all the nappies I have to make for friends, making some for me, dyeing, knitting, thinking about Christmas presents ..... its definately all happening!