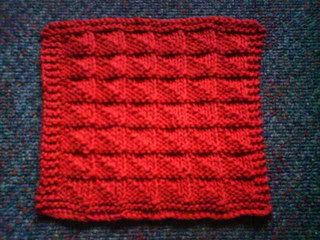 Here's some small things that will, over time, make a difference. A knitted dishcloth, knitted from 8ply cotton, so I dont have to buy any more blue thin cleaning cloths that dont have any real grip to them - both of which are instead of using paper towel in all but the GROSSEST kitchen clean-up jobs.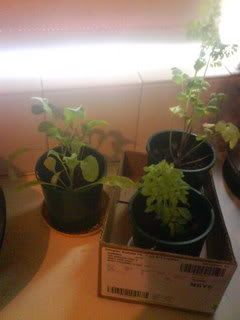 And the start of my herb (and hopefully, eventually vegetable) garden - rocket, coriander, and basil. Fresh herbs are the best - and there's no food transport miles :)
I have thoughts running around in my head about ways to use up my fabric/wool stash too .... now to bring those thoughts to fruition!